Published On: Friday November 2, 2012
By:
David Ross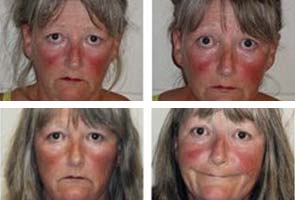 Joyce Coffey arrested four times
Police were super busy arresting a woman several times for playing loud music.
Authorities say a woman from New Hampshire has been arrested four times in 26 hours for the blasting AC / DC song "Highway to Hell" and other loud music from home and for launching a frying pan.
Police first issued a warning to Joyce Coffey on Tuesday afternoon at her home in Epping. They say they were called back an hour later and arrested her for playing loud music.
Police said Coffey was arrested again five hours later. She was released and rearrested before dawn Wednesday on some more loud music charges.
The police arrested her again after her nephew said he tried to withdraw some of his belongings from her house and she pulled the pan to him.
Coffey was arrested on Friday and could not be reached for comment. The news media reported that a judge has recommended her to start using headphones, so all will be good from now on.