Published On: Thursday, November 8, 2012 12:10 PM
By:
Moses Gold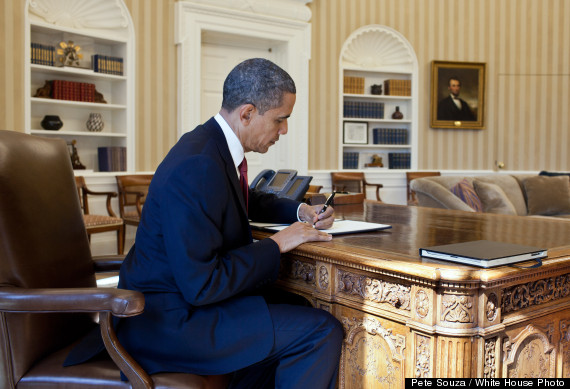 Barack Obama in the White House
Most people probably believe that Obama has no time to relax.
Barack Obama spends up for three hours surfing the Internet on his iPad and watches sports on television after his wife has gone to bed, it has emerged.
Despite leading the free world and his struggle for re-election, the U.S. President revealed that he has a routine with his wife, Michelle, which will be familiar to millions of couples.
"From the time his wife goes to bed around 10 pm, until he finally retires, at 1 am, Barack Obama enjoys the closest thing to privacy", according to a new account of his everyday life.
"Nobody knows exactly where he is or what he is doing. He cannot leave the house, of course, but
he can watch ESPN, navigate the internet on his iPad, read books and call up foreign leaders in different time zones."
Obama told a magazine, which had unprecedented access to the White House for more than eight months that he wakes up at 7 am before exercising in the gym of the White House for an hour. "You have to work out," he said, "or at some point you just break."
Then he receives a preselected suit and eats breakfast someone has chosen for him. "I do not want to make decisions about what I eat or wear," he said. "I have many other decisions to make."