Published On: Tuesday, December 25, 2012 12:30 AM
By:
Moses Gold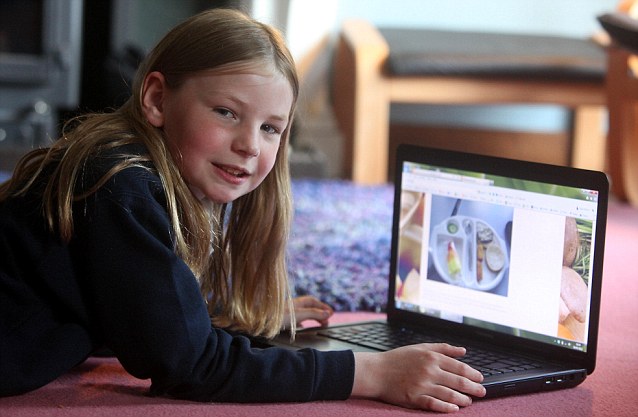 Martha Payne documents the boring school food
9 year old, Martha Payne began taking pictures of the lunches served in the cafeteria of her school in the Scottish coastal town of Lochgilphead, about 130 miles or 210 kilometers west of Edinburgh.
Her photos of boring school meals: one consisting of two patties, a plain burger with cheese, three slices of cucumber and a lollipop attracted international attention.
But local officials are not amused and ordered the little schoolgirl to stop taking pictures.
In a statement released Friday, Argyll and Bute Council said that the photos are misleading and that Payne had caused distress to cafeteria staff.
The ban quickly became a talking point in line with the group of freedom of expression of the Index on Censorship, even weighing in the name of Payne.
The government eventually told the child she can take pictures again after a huge public outcry to support her.