Published On: Wednesday, January 2, 2013 5:45 AM
By:
Debbie Gross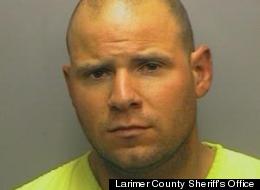 Michael Stillman jailed for claiming to be a firefighter
With so many empty houses and neighborhoods, due to mandatory evacuations during the week-old Colorado Fire High Park, the local sheriff has a new concern: people posing as firefighters.
Police arrested a 30-year-old from Denver on Saturday for allegedly using false credentials as a firefighter to enter a restricted area of the fire. His truck shows plates that was stolen from the government, police said.
Michael Stillman at first evaded authorities, but was found later that night at a local bar. He was arrested for impersonating a firefighter, robbery and attempting to influence a public official. Police say they found stolen property and a firearm in the car of Stillman, but did not specify whether it was evacuated at a house fire.
A statement from the Larimer County Sheriff's Department said there are no confirmed cases of looting. "Residents concerned about looting in the fire area should be sure that enforcement of the law is very strong and the National Guard is present in the state in order to deter any of these activities," the statement said.
Authorities said they are reinforcing roving patrols and deployment of mobile surveillance equipment to catch thieves in the act.
"We have put out additional patrols to catch looters," said Larimer County Sheriff Justin Smith at a conference. "If someone is lurking there, we will find them."