Published On: Friday, January 4, 2013 2:10 AM
By:
Shifra Unger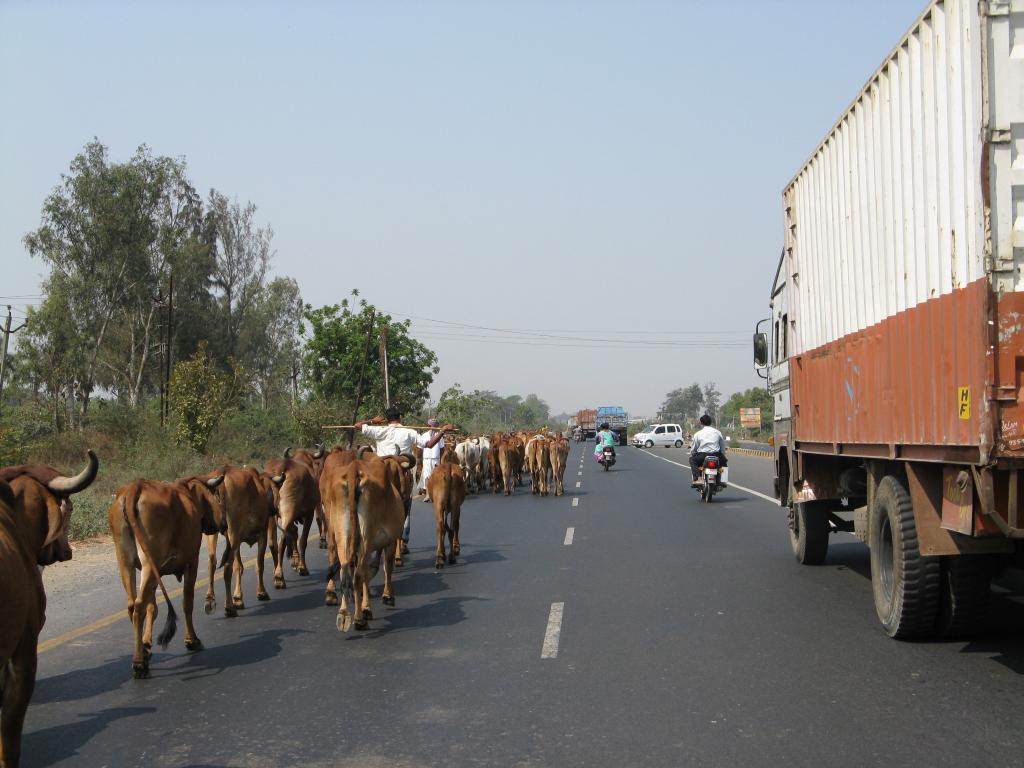 Cows running around on the highway
A semi tractor trailer hauling live cows to the market overturned, resulting in dozens of cows running around on the road causing a headache for traffic I-64 and for the Metro East travelers.
It happened around 1:30 in the morning as a cattle truck overturned on the westbound lanes of I-64 near the intersection of I-255.
State police say three animals were killed after making their way into the traffic lanes of I-255.
The truck driver had minor injuries from the livestock, a person driving a passenger vehicle was also involved in the accident.
It took several hours for crews to collect about five dozen cattle and tow a dump truck from the scene.
The radical organization PETA slammed the incident and demanded murder charges to be filed after the death of the innocent cows.