Published On: Tuesday, January 8, 2013 10:30 AM
By:
Ryan Lee Hall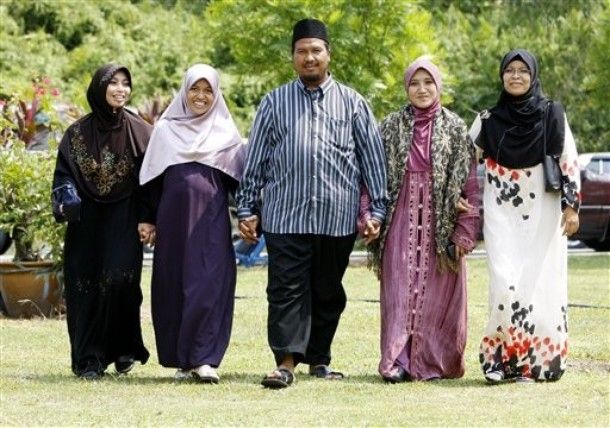 Add caption
The authorities are suing several polygamous border towns between Utah and Arizona claiming that have endorsed a campaign of intimidation against the infidels, denied housing and municipal services and allowed members of the dominant religious sect to destroy crops and property of non followers, the U.S. Department of Justice said in a lawsuit.
The federal civil rights case was filed against the cities of Hildale, Utah, and Colorado City, Arizona, where most residents are members of the Fundamentalist Church of Jesus Christ of Latter-day Saints, led by the jailed leader, Warren Jeffs.
Jeffs is serving a life sentence in Texas after convictions on having sex with a child and bigamy charges, but is said to continue to maintain community controls.
According to the lawsuit filed in federal court in Arizona, city leaders and law enforcement in the two cities for decades served at the pleasure of Jeffs, ignoring the constitutional rights of residents who are not followers.
"The governments of the cities, including the Marshal's Office, have been deployed to carry out the will and dictates of religious leaders, including Warren Jeffs and officials to whom he delegates authority," the lawsuit says. "The Marshal's Office has misused the authority granted by the State to enforce the law by enforcing the mandates of the religious leaders instead, to the detriment of non-members of the Church."
In a case of police misconduct, according to the lawsuit, the officers seized all the dogs from non followers and shot all of them in a "well slaughter" out of town on Jeffs's specific orders.
The lawsuit also says officers can regulate members of the sect to victimize non-members by destroying their crops, destroying property and breaking and entering.
Federal officials also say officials have made traffic stops and arrests without cause, kept the child brides from fleeing and avoid the children of non followers from using the public parks.
The lawsuit accuses the city departments to refuse to provide electric service and water service to non-members.
These towns must be dismantled immediately.