Published On: Thursday, January 10, 2013 6:40 AM
By:
Sarah Weiss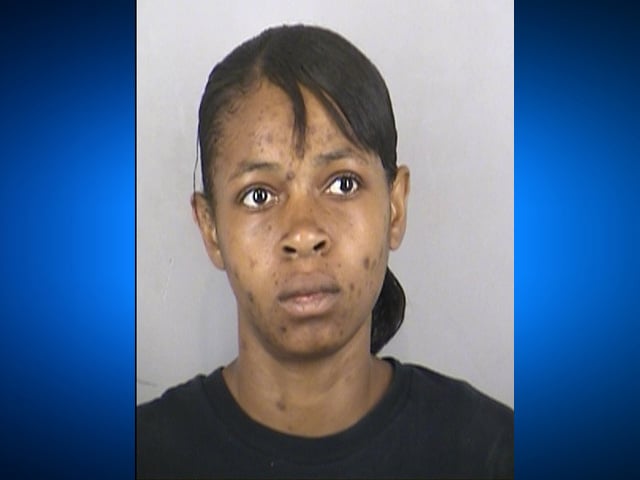 Jacole Price
(Scroll down for video) A young mother faces several charges after her severely malnourished 10-year-old daughter was found locked in a closet all dirty.
Jacole Price, 29, from Kansas City, will be charged with first-degree assault, child abuse in the first degree, endangering the welfare of a child, Jackson County Prosecutor Jean Peters Baker said yesterday afternoon, the news media reported.
Price was arrested Friday after her daughter was found by the authorities. When found, she weighed just 14.5 kg or 30 pounds.
"This day we found a girl is trapped in a closet - is a terrible day, but it was a great day for this girl, this girl 10 years old, who is about to celebrate her 11th birthday "said Baker.
Court documents allege that Price kept her daughter locked in the closet for long periods, she was not allowed to eat with the rest of the family.
Authorities said Price had admitted keeping her daughter confined because she was embarrassed by her appearance, the news media reported.
She is being treated at an area hospital.
"While she is expected to flourish once again, she is in a very bad situation, a very serious situation. Being 32 pounds, she was very dirty and neglected. But surprisingly, children tend to surprise all of us
she has good spirits, "Mr. Baker said.
Neighbors told the news media that they did not even know there was a girl in the house, thinking price had only two children.
"I did not know she had a third child, she always said she had two and here came the surprise this morning - .. There is a 10-year-old in the closet," said neighbor Kimberly Kelley.
"How can she really go on like this for three or four years pretending as if she had only two children?"
Mobile video not loading? Click her to view