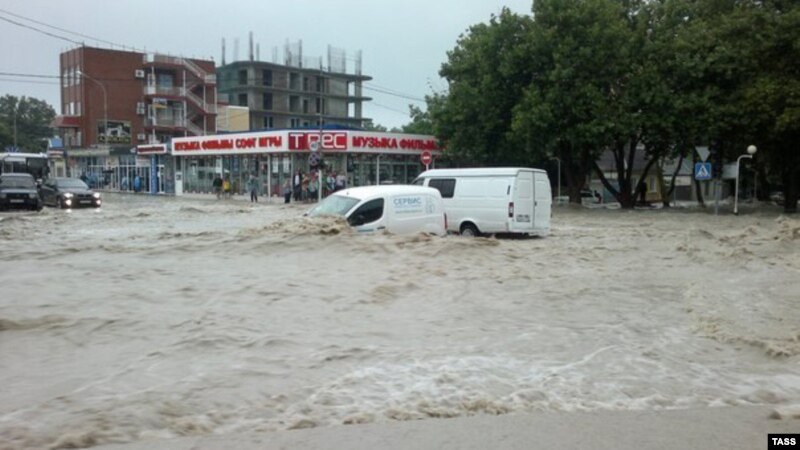 Russian floods in Krymsk
By:
Debbie Gross

Now officials are being arrested for the bad weather.

Russian police have detained three officials in the southern region of Krymsk accused of failing to warn residents of the upcoming disastrous flooding earlier this month.

The former head of the Krymsk district, who had been fired for his handling of the floods, and the mayor of the city Krymsk are among the detainees.

The floods claimed the lives of 171 people, mostly in the city of Krymsk.

The floods hit the region overnight, catching many residents by surprise, and were attributed to heavy rain. The city of Krymsk was devastated, as thousands of homes were almost totally submerged by the rising water. Many residents were forced to take refuge in trees or on rooftops.

"In essence, ignoring the weather service forecasts, the suspects did not inform the public about the danger that lies ahead and did not take measures to evacuate people," said the spokesman of the Investigation Committee to the local news media reporting the incident. "As public officials they had the responsibility of protecting the public," he added.