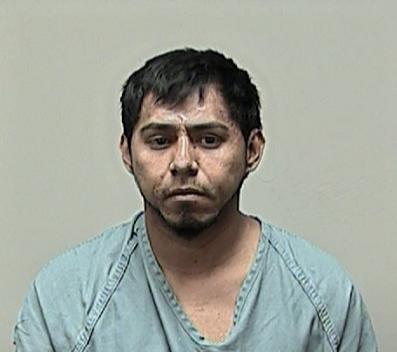 Jesus Castillo-Dimas
By:
Ryan Lee Hall&nbsp
A man is accused of running down his young son and the boy's mother, after he confronted her about a new relationship just before crashing his SUV into them in Fitchburg, according to reports in the news media.

Police said the incident related to a domestic dispute between Jesus Castillo-Dimas, 30, and a woman, 20 years of age, was escalated in Fitchburg this week in the 2100 block of Red Arrow Trail in the Allied Drive neighborhood.

The child was trapped beneath one of the wheels of the vehicle when police arrived on the scene. Two-year-old, Yandel Castillo-Castillo, was pronounced dead at the scene according o the news media. His mother, Maria del Rosario Castillo-Castillo, was injured.

Authorities said the preliminary results of a forensic autopsy indicated that the child's death was the result of significant blunt force trauma caused by a motor vehicle.

The mother and child were returning home from a lunch with Miguel Menendez-Ruvalcaba when they found the child's father.

The court documents state, that the father told the boy's mother "You'll see what will happen to you and your child", then accelerated his car and killed him.

The local news media reported that the father then got a knife from his SUV and stabbed the mother. She survived the stab wounds to her neck.