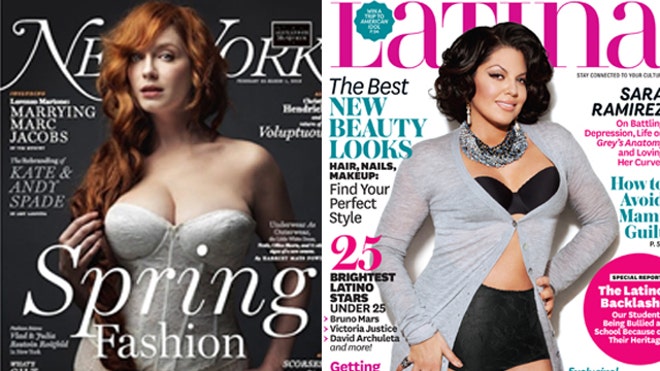 Magazines are making thin girls look fatter
By:
Debbie Gross&nbsp
"Please make me look fatter," is what girls and women are saying these days.

While magazines have digitally removed pounds of models and celebrities for years, to the dismay of many, the latest trend in publishing and digital advertising is adding more pounds and curved to skinny models.

"I have clients airbrushed to make them look bigger and more feminine before submitting photographs," said a representative of a leading magazine. "Skinny is not for sale these days."

Pick up the edition of Vogue featuring Lady Gaga on the cover and note how tall and curvaceous she appears with a cinched waist and prominent bust and hips, a noticeable difference from the video of behind the scenes photos of the shooting that appears in fashion magazine websites.

Yes generous busts and rears are back, even if they do not come naturally.