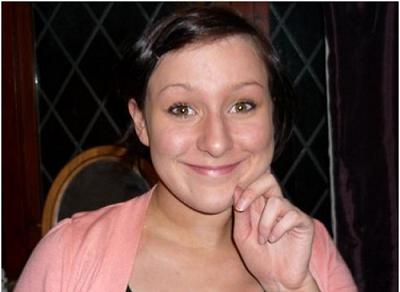 Joanne Griffiths
By:
Eva Fett&nbsp
A 29-year-old girl jumped to her death after seeing her former boyfriend with a new girlfriend.

Joanne Griffiths, 19, jumped to her death moments after her former lover Gary Newell tried to talk her out from killing herself. An inquiry heard that Mr. Newell recorded the tragedy on his phone because he feared he would be blamed for her suicide.

Tesco worker Joanne was finding it difficult to cope with life after breaking up with Mr. Newell, the panel has heard. She had been drinking heavily when she met her 22-year-old former boyfriend and his new girlfriend in a bar.
Joanne had to be escorted out after arguing with him.

She ran off and got onto a walkway over a busy road in her hometown of Haverfordwest, Pembrokeshire.
The inquiry heard that Mr. Newell went and tried to talk her out from jumping after she climbed over safety railings on the bridge.
Emergency services were called to the scene and police also tried to speak with the teen.

The road was closed and a skilled negotiator was on his way when she let go of the railing and fell to her death.

Mr. Newell told police he had recorded his last conversation with his phone because he didn't want to be blamed for her behavior.
He also recorded the last moments on the bridge before she fell.