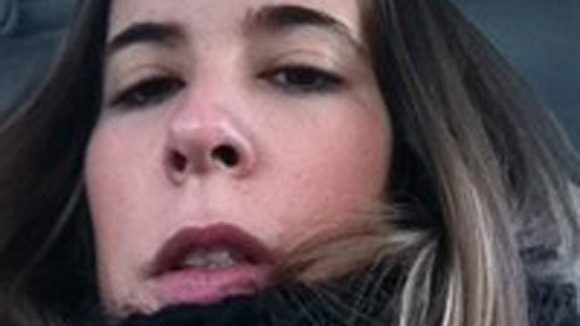 Woman who had stolen iPhone
By:
Sarah Weiss&nbsp
Police have released a photo that was taken by a stolen iPhone in hopes to identify the woman who took possession of a stolen iPhone.

After stealing an iPhone the thief tried to unlock the phone but instead of unlocking the phone it took a photo of the thief and sent the photo to the owner.

A woman in Britain, accidentally took a picture of herself when she tried to unlock a stolen iPhone, then the phone emailed her photo, and her location, to its owner. Sussex Police released the photo. The photo was taken by an iPhone that was stolen from a nightclub in Brighton, police said.

"We know where and when the photo was taken and it seems to be in a vehicle with a sunroof," PC Crute Gavin said in a statement. Police officers are not sure if the woman in the photo is the one who stole the phone, but she obviously had some connection with it.

Police officers are asking people to help identify the woman as they would like to speak to her about the stolen phone.