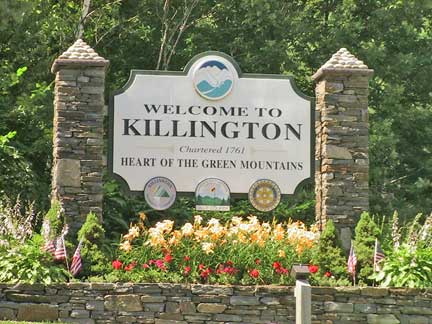 Vermont Killington Ski Resort
By:
Sarah Weiss&nbsp
A Vermont ski resort announced that it will now be powered by cow poop, according to a press release by the resort.

We are powered by poop. That's how the Vermont Killington Ski Resort is already powering one of its chair lifts.

The resort is turning cow manure into power. The mixture of manure to generate electricity is sufficient to power the Killington Express Gondola this ski season.

Vermont Killington Resort, the largest ski resort and snowboard in eastern North America, announced that it will power the K-1 Express Gondola with electricity generated directly from the cows on farms in Vermont.

The initiative was made possible by registration in the program of Killington Green Mountain Power's Cow Power, which allows customers to purchase all or part of their electricity at a discount and support Vermont dairy farms, and the development of cows' energy projects throughout the state.

"Killington Resort is pleased to work with Green Mountain Power's Cow Power program and local dairy farmers to power the K-1 Express Gondola beginning opening day of this winter season," Mike Solimano, President and CEO of Killington Resort said.

"Green Mountain Power's Cow Power is really an innovative way to create renewable energy and is another example of how we continue to implement environmental initiatives at the resort."